NRW Forschungskolleg "Light – Efficient – Mobile"
Energy- and cost-efficient extreme lightweight design with hybrid systems
The NRW Forschungskolleg "Light - Efficient - Mobile" (FK LEM) addresses simultaneously important social challenges such as resource efficiency, environmentally friendly mobility, climate protection, as well as various aspects in other areas for example as medical technology. The key of solving these challenges is the implementation of an extreme lightweight construction in case of mobile masses for a range of applications. The reduction of resource and energy consumption can be achieved by the use of hybrid materials for products in machinery, plant and vehicle construction. As the economic efficiency is a very important issue and, regarding the fact that stress exposures usually are inhomogeneous on components, the cost-intensive high strength materials are used in a localized, partial reinforcement. Therefore both economic and technical aspects can be optimized.
In addition to the technological development of materials and processes, FK LEM transfers a new point of view to the graduate students. They learn to regard new technologies in the overall social context. The expansion of research activities at the interface of social-, gender- and technology related questions meets three interdependent requirements: first, technological applications always have social and thus gender impacts. Second, research and development of light weight design is always influenced by cultural patterns and cultural gender constructions, because of the researchers' ideas of the future use of new techniques. Third, cultural patterns and cultural constructions of gender are permanently renegotiated in the development- and application processes.
The reflection of the social consequences is a central goal of FK LEM on the way establishing a progressive think tank, so that the young PhD students are well prepared for the societal and industrial challenges for the development of social-, economic- and ecologic advancements.
For further information about the NRW Colleges please visit websites of the Ministry for Culture and Science of the State of NRW.
Further information:
FK LEM Coordination
Institute for Lightweight Design with Hybrid Systems

NRW Research College "Light - Efficient - Mobile" Coordination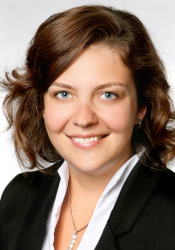 ILH Management
Institute for Lightweight Design with Hybrid Systems

Management of the Institute for Lightweight Design with Hybrid Systems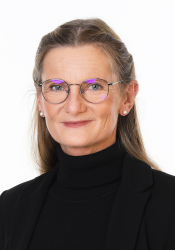 Office hours:
Mon. to Fri. 8:30 a.m. - 12:00 p.m.
Temporarily in the home office, feel free to contact me by email or teams.