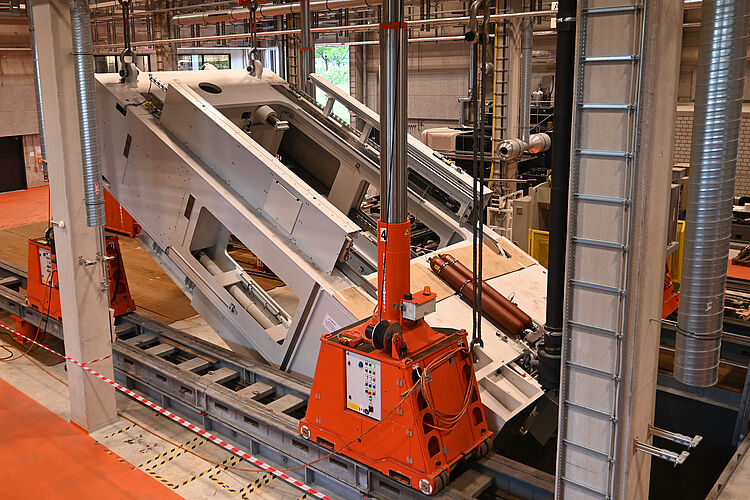 The heart of the technical centre in the ILH research building at Paderborn University is being installed! The 11 m high hydraulic double-column forming press, manufactured by Schuler Pressen GmbH, was delivered on 16 May and is now being installed in the centre of the experimental areas for materials technology, plastics technology and FKV processing. With a nominal force of 10,000 kN, it is the largest press available to the Institute. Funded by the German Research Foundation (DFG) and the state of North Rhine-Westphalia, the large-scale research facility can be used for teaching and training in the production technology field at Paderborn University.
Photos of the installation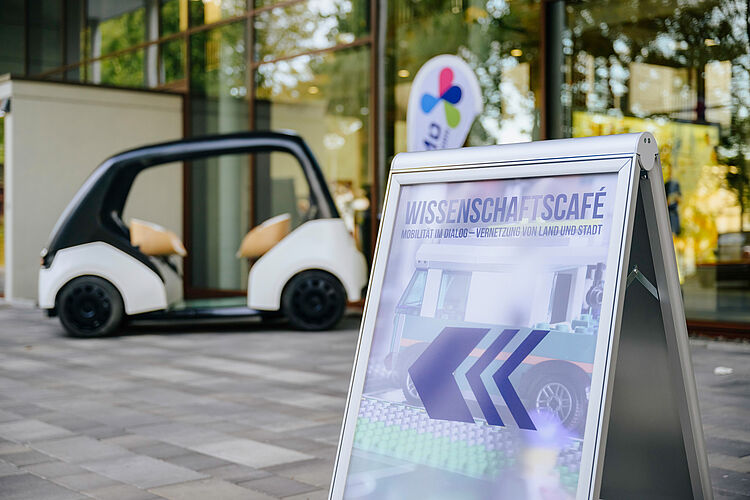 On the occasion of the anniversary year of Paderborn University , the ILH, SiCP and KET organised a science café under the title "Mobility in Dialogue - Networking Rural and Urban". At the research and innovation campus Zukunftsmeile 2 (ZM2), all interested parties were able to find out about the current state of research, talk to experts and contribute their own ideas.
Photos of the event can be found in our picture gallery.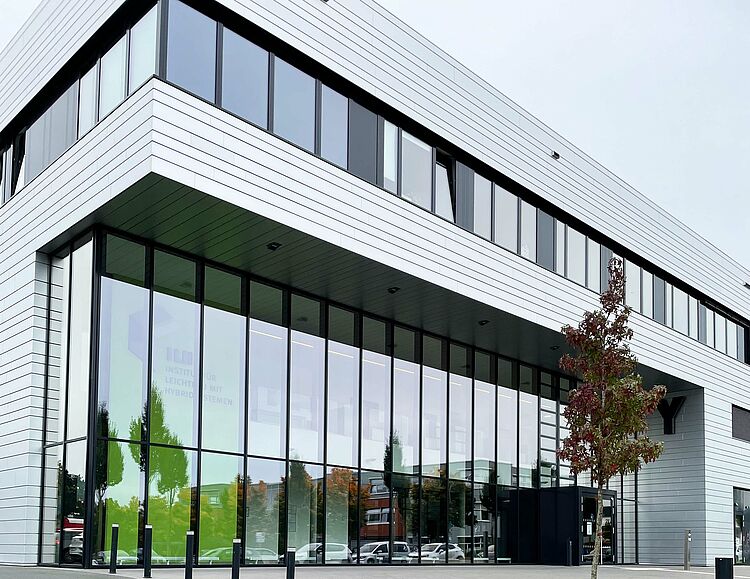 We are pleased that so many of our partners accepted the invitation and celebrated the inauguration of the ILH research building with us with impressive contributions, discussions and talks.
Take a look at our picture gallery and read more in the press release of Paderborn University.