Lightweight design is a key technology with great potential for saving resources. Less material is used in lightweight design products and light vehicles need less fuel or lighter electric vehicles have a longer range. But beyond the automotive and transport industry, there are numerous other applications for lightweight design, for example in medical technology, the construction industry or the leisure sector.
At the Institute for Lightweight Design with Hybrid Systems (ILH), we focus on hybrid lightweight structures. They are characterized by the fact that the interaction of different materials gives them special properties, e.g. in terms of stiffness or strength. Through the resource-efficient fusion of new materials and smart structures, they meet a wide range of requirements with maximum weight savings.
However, new materials and material combinations also create new challenges in terms of maintenance, repair and reuse of lightweight products. This is why research in this field is so important. Therefore we practice intensive knowledge transfer between engineering and natural sciences at the ILH and address research questions in the field of basic and applied research in interdisciplinary project teams.
Take a look at this YouTube video to see where we work and what ideas we pursue.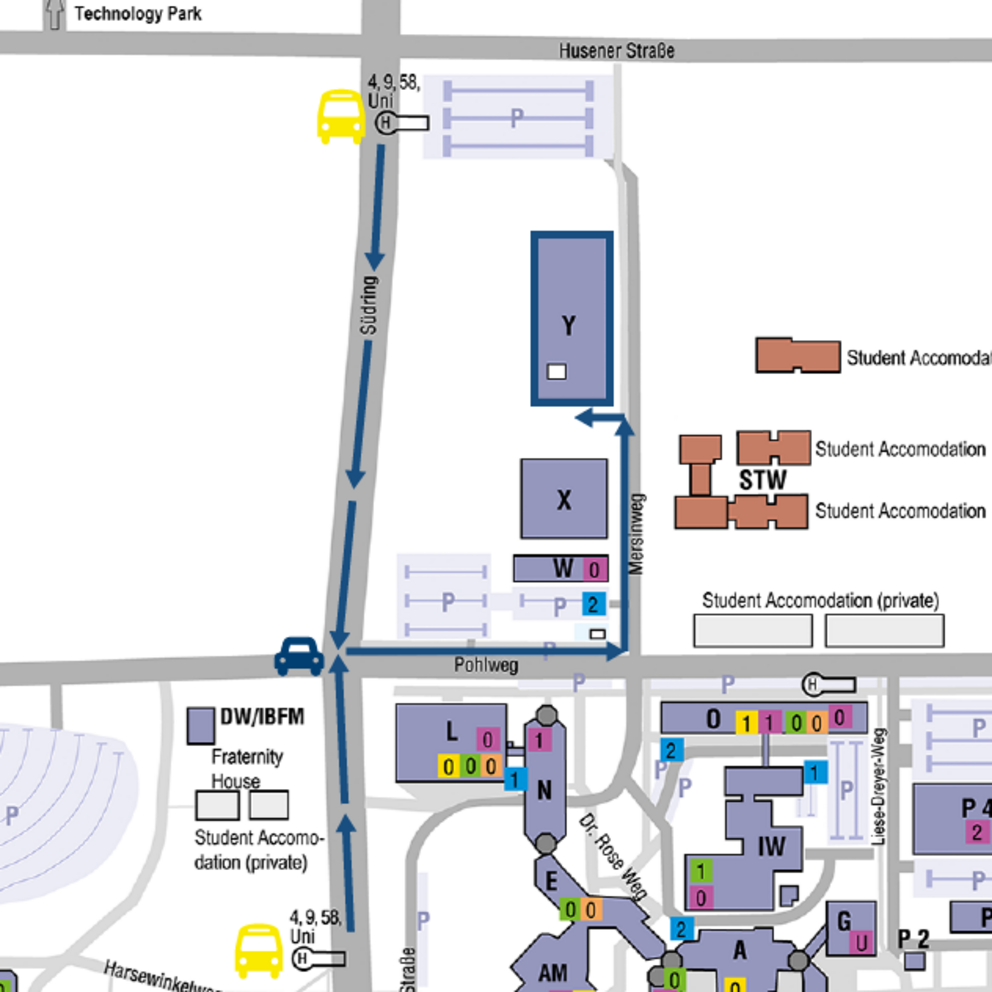 The ILH is located on campus in the Y building, Mersinweg 7.
Institute for Lightweight Design with Hybrid Systems
Room Y2.101
Paderborn University
Mersinweg 7
33100
Paderborn
Office hours
Mon. to Fri. 8:30 a.m. - 12:00 p.m.
and announcements of the ILH departments.